Is it possible for things to be kinda quiet, but at the same time be too busy!?!?!  That's what it feels like around here – I couldn't tell what all we do, but somehow, it seems to be crazy busy!
Vaughn has been busy with work; he feels like he's playing catch up, so he's been putting in long days, and Jake and Eli, and sometimes Thomas, are helping him.  On Wednesday, Beth did a new, smaller Farmer's Market; Thomas took Eli's bracelets for him, and Hannah was there also!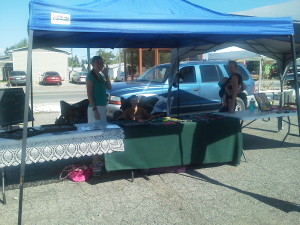 On Thursday, we (Mom and the other kids) spent the morning with friends, then took a drive up in the mountains.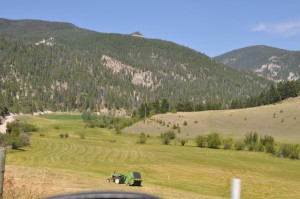 One of the things that I love about coming 'home' each summer, is that we know the area well, therefor we know lots of places to go to 'get away'.  It's often hard to 'get away' on the road because, as tourist, we don't know the area, including the favorite local rural areas to get away or recreate.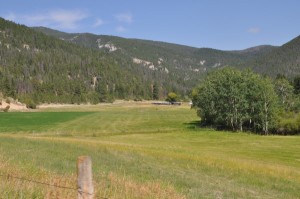 Where the road dead-ends, we got out for a few hours and played in the creek…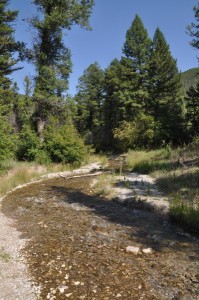 It's a lovely area.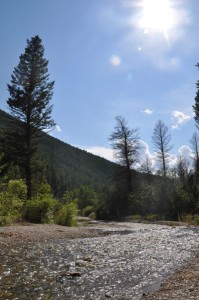 Shoes came off,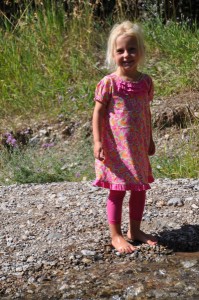 and zillions of rocks were picked up,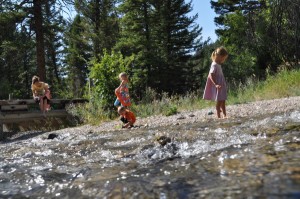 and rehomed.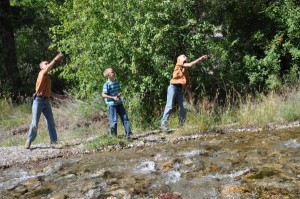 Everyone had fun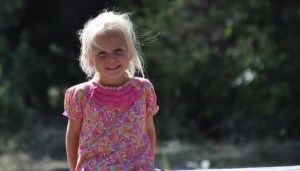 exploring, wading, throwing rocks, and just relaxing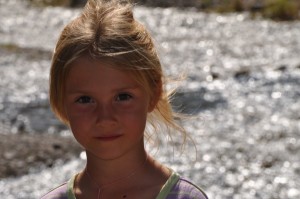 together.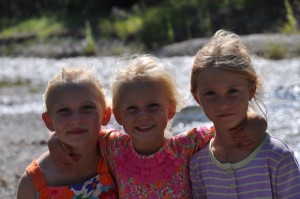 Well, except for Dad, Eli, and Jake, who work hard so the rest of us can get out and do things like this!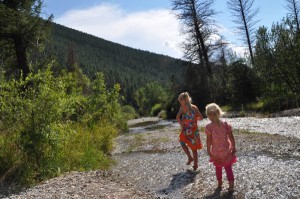 Caleb was all about throwing rocks!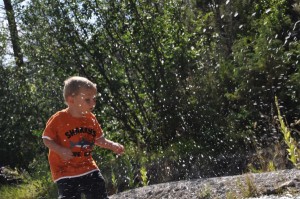 This is such a lovely spot – a small campground at the end of a canyon.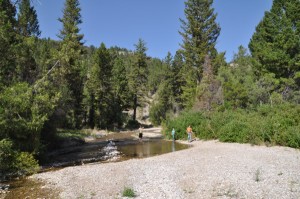 Too bad that there is no way we could get our rv in here – she's a little too large to fit in any of the spots, even if we could wind her through the campground loop (which we couldn't).
Guess a day trip every now and again will have to suffice.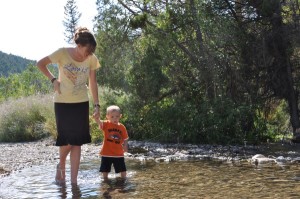 On the way home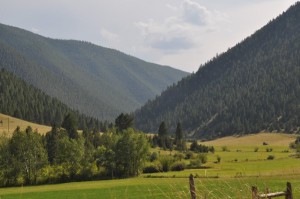 we took a different route than on the way in, going over a dam,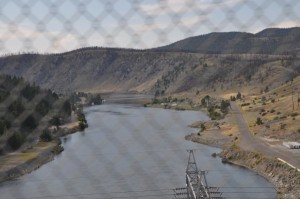 and coming out to the east, and above the city of Helena.    I do love this area – it is so beautiful, in so many ways.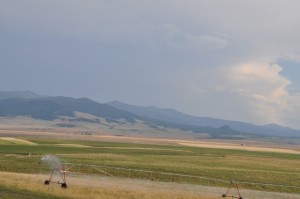 We love to explore, whether we are at 'home', or on the road, and are so thankful that God created such a varied and beautiful world for us to enjoy.   <3