Things are hopping around here – we feel like the countdown has begun, and we are trying to clear up loose ends.
Some of that is RV mod projects….like finally replacing this eye-sore of an entertainment center, with it's wasted space and missing door (we were going to have a new dinette built last fall right before we left; the cabinet-maker came and measured, and we gave him the door for matching style and tint.   His shop burned down a week later, with the door in it! Poor guy!!!).  The rebuild is nearly done, but I'm not going to post any 'now' pictures until it's completely done (well, unless you 'like' TicknorTribe on FB, then there was a little peek…), and it looks much different!  and much more 'us'!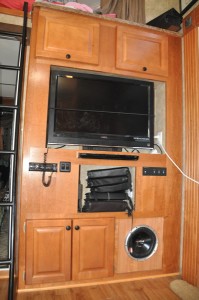 Tonight the cabinet maker came to measure again for the new custom dinette benches, and I ordered a new shower head.  Maybe Vaughn will get a little breather soon since I can't think of any other mods at this very minute.
With the cooler weather, we've taken up baking again…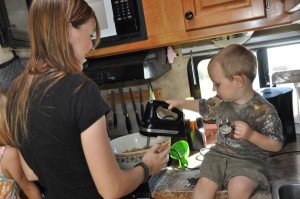 And picked onions and green beans from our hosts' garden, and apples and plums from their orchard.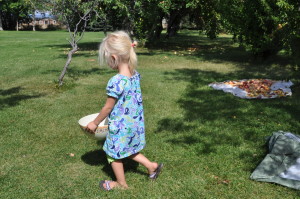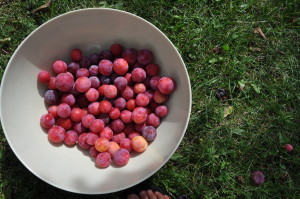 We've been packing up 'outside' stuff, and the girls brought in their cooking stuff and washed it all up for indoor play…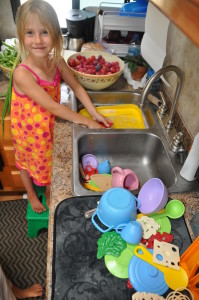 These 2 are so fun!  Caleb is the spitting image of Eli at that age, and now, if Eli is being ornery (never, right??? 

  ), I tell him that I brought him into this world and I can take him out…and I ALREADY made another one that looks just like him!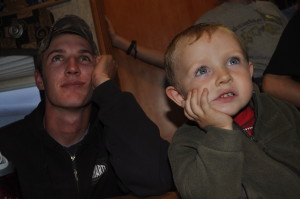 The neighbor has been making jelly, and sharing it.   Obviously, it's yummy!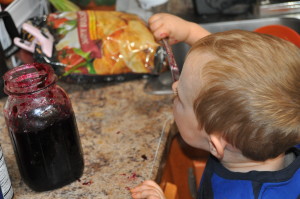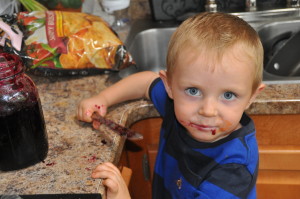 It feels good to finally be wrapping things up for this tribe to hit the road again!
Not sure which route we are taking out of here – talking about hitting CO for a few weeks and helping with the clean-up, or maybe heading east, taking Hannah and Dillon with us to KY on our way to volunteer in NY and NJ rebuilds.  Not sure – and loving not knowing! LOL!