On Sunday, we drove about 4 hours to my (Dana's) parent's house.  They just bought a new home last month, and they have some remodeling they want done, so we are visiting for the next few weeks while the guys help them with putting in a new kitchen, moving walls, and redoing the master bath.
All moved in, this is our 'site' across the driveway from their house…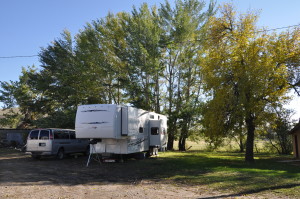 The kids are going to get in on helping with the redo.  Thomas helped Grampa put in a storm door today…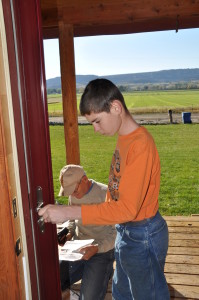 We camp so much, when we see a log house, we think wow, what a lot of firewood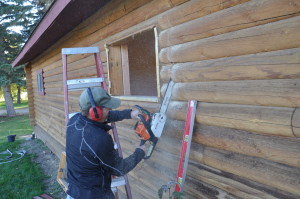 Actually, they just wanted a bigger kitchen window…how else would you cut it out???   :)
Monday, we celebrated Jacob's SIXTEENTH birthday!!!  Not sure how it got to be 16 already, but we sure are thankful that we were the ones chosen to share this time with him!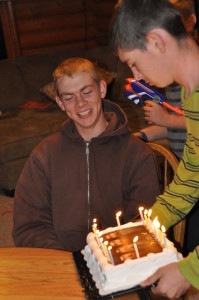 He was my hard-headed, 100 miles-a-minute, black & white, stubborn, lucky I didn't take-him-out, definitely one-of-a-kind, kid.  I often wondered if I'd live through raising him.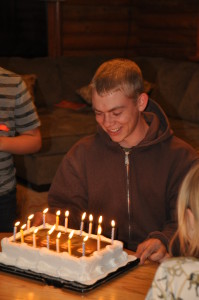 Yet he has turned into the most incredible young man - We are so proud of him and his servant's heart.  He is fun, kind, helpful, thoughtful, and hard-working.  He loves his Savior, thinks of others, and has a great disposition.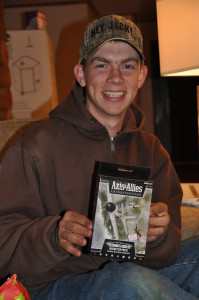 So happy to be celebrating his 16th birthday, but it is also a huge reminder how limited our time with our kids is!
…Planning on making the most of the few years we have left with him under our roof!