Last weekend, we HAD to visit West Monroe, Louisiana while we were in the vicinity (which according to my kids is about a 300 mile radius).  Why, do you ask.  Well, if you have to ask, you probably won't get it.  ;)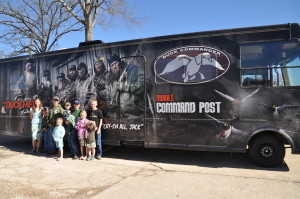 The Duck Dynasty warehouse is just like in the show, only on tv they don't show you the sales showroom, which is where we got to visit.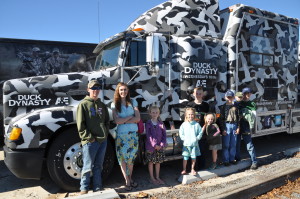 The boys picked up some Duck Commander hats, and I found a bumper sticker.  :)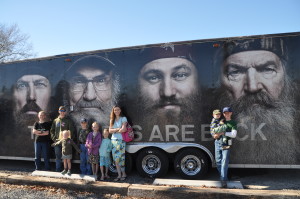 On our way out, we had to take this 'touristy' shot (because the other pics aren't touristy, right?)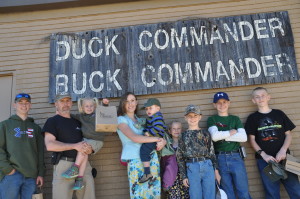 And we left at just the right time! LOL!
There was a crowd on the side of the building, and people were harassing Godwin for his picture.  We even walked slow so he'd have a chance to escape in the lull before we got there (and yes, we were already walking that way, he was between us and the van – the kayaks in the pic below will testify to that

).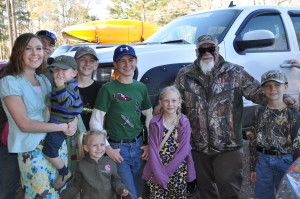 But he was nice enough to offer to take a pic with the kids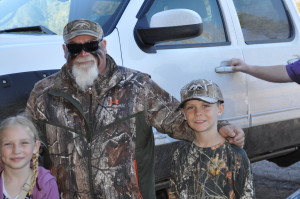 You'll have to forgive the sideways pictures below – Windows 8 is so intelligent, it 'fixes' my vertical  pictures for me.  grrr…
Jake also bought a 'Phil for president' shirt.  (: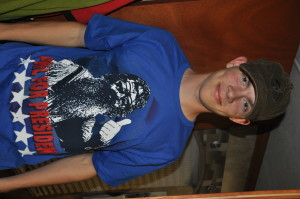 Beth's 18th birthday was Sunday.  Down here, you buy Blue Bell Ice Cream.period.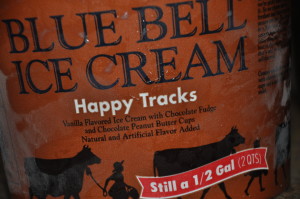 It went well with her cheesecake. LOL  We gave her a Montana Silversmiths bracelet that matches earring that Greg and Eli had given her earlier (and cash

)…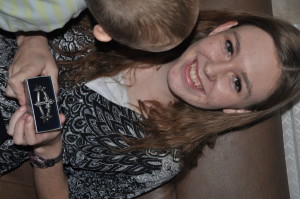 We spent the weekend in Monroe/West Monroe, and we happened to see all the guys from Duck Dynasty, Miss Kay, and even Mountain Man!!!  Yep, it was pretty fab.  And while we didn't try to meet them, they seemed to be very much who they are on the show (well, the show is a little exaggerated of course

).  I think our birthday girl enjoyed her day.   <3